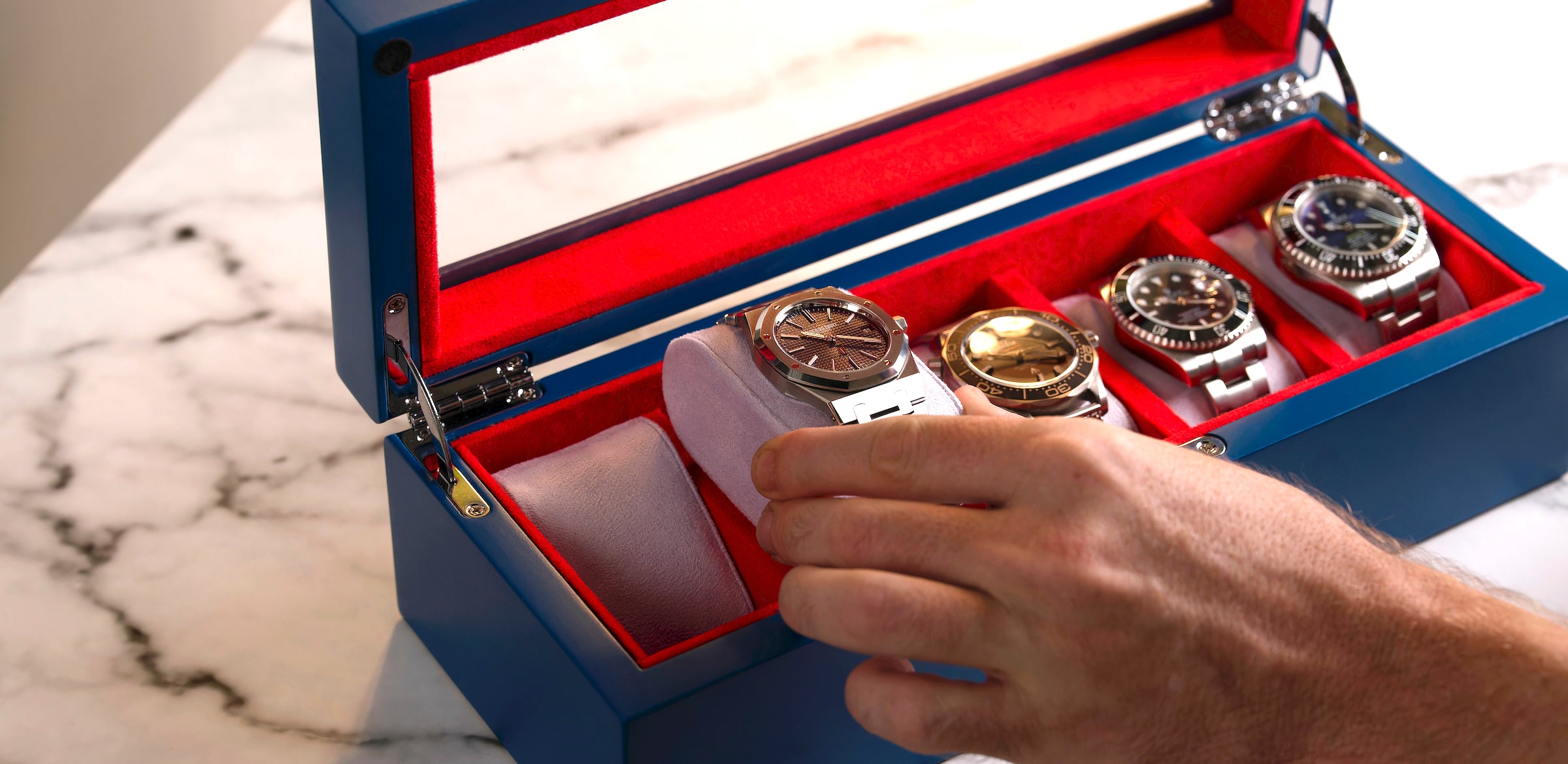 5-SLOT COLLECTOR BOX
Monte Carlo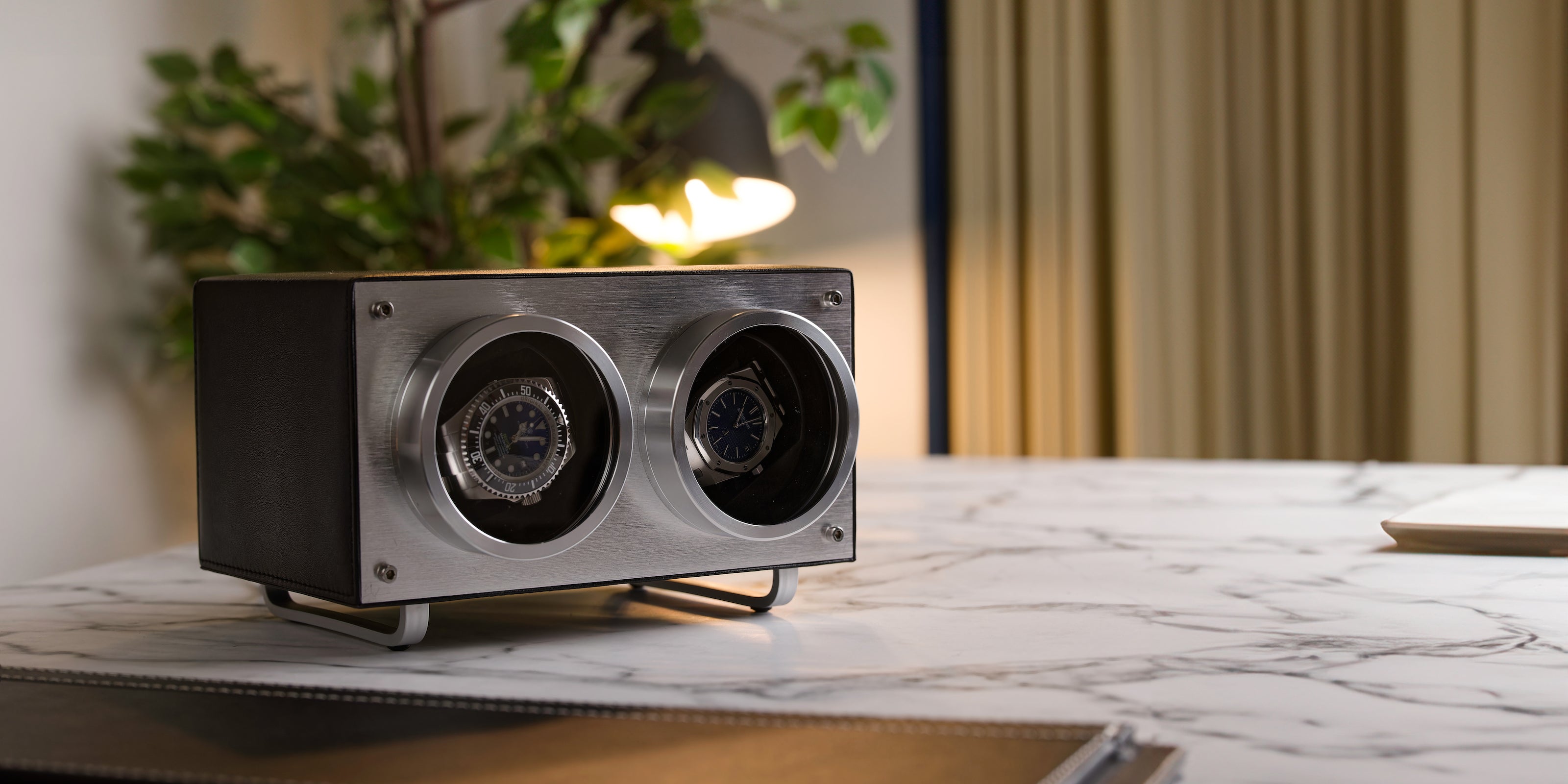 Dual Slot Watch Winder
Flemington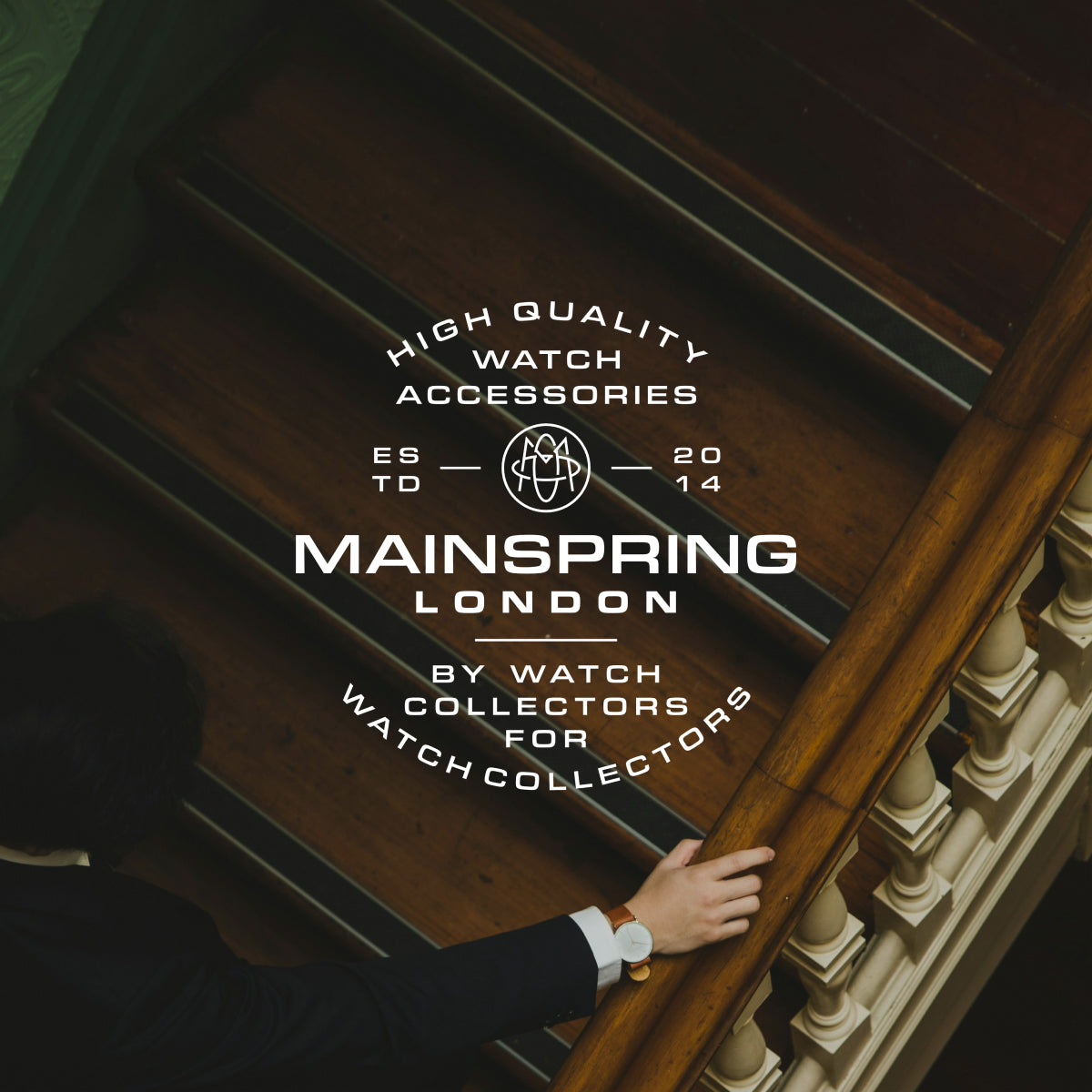 ABOUT MAINSPRING LONDON
Our products are designed with the discerning collector in mind, offering the perfect balance of practicality, luxury, utility, and style.
WATCH WINDERS
Our watch winders are crafted with the finest materials and feature state-of-the-art technology to keep your watches running smoothly and accurately.
WATCH CASES & STORAGE
Our watch collector boxes are the perfect way to store and display your collection, with elegant designs and luxurious materials that will complement any décor.
ACCCESSORIES & BEYOND
And our watch related accessories, from straps and buckles to cleaning kits and travel cases, clocks and everything inbetween are everything you need to keep your watches looking their best - and to share and expand on your appreciation for instruments of time.
ASTRONOMY
GYROSCOPE SINGLE WATCH WINDER
An almost mystical dance of metal around your timepiece, the Gyroscope echoes the motions of a tourbillon as it seamlessly winds your timepiece
SHOP NOW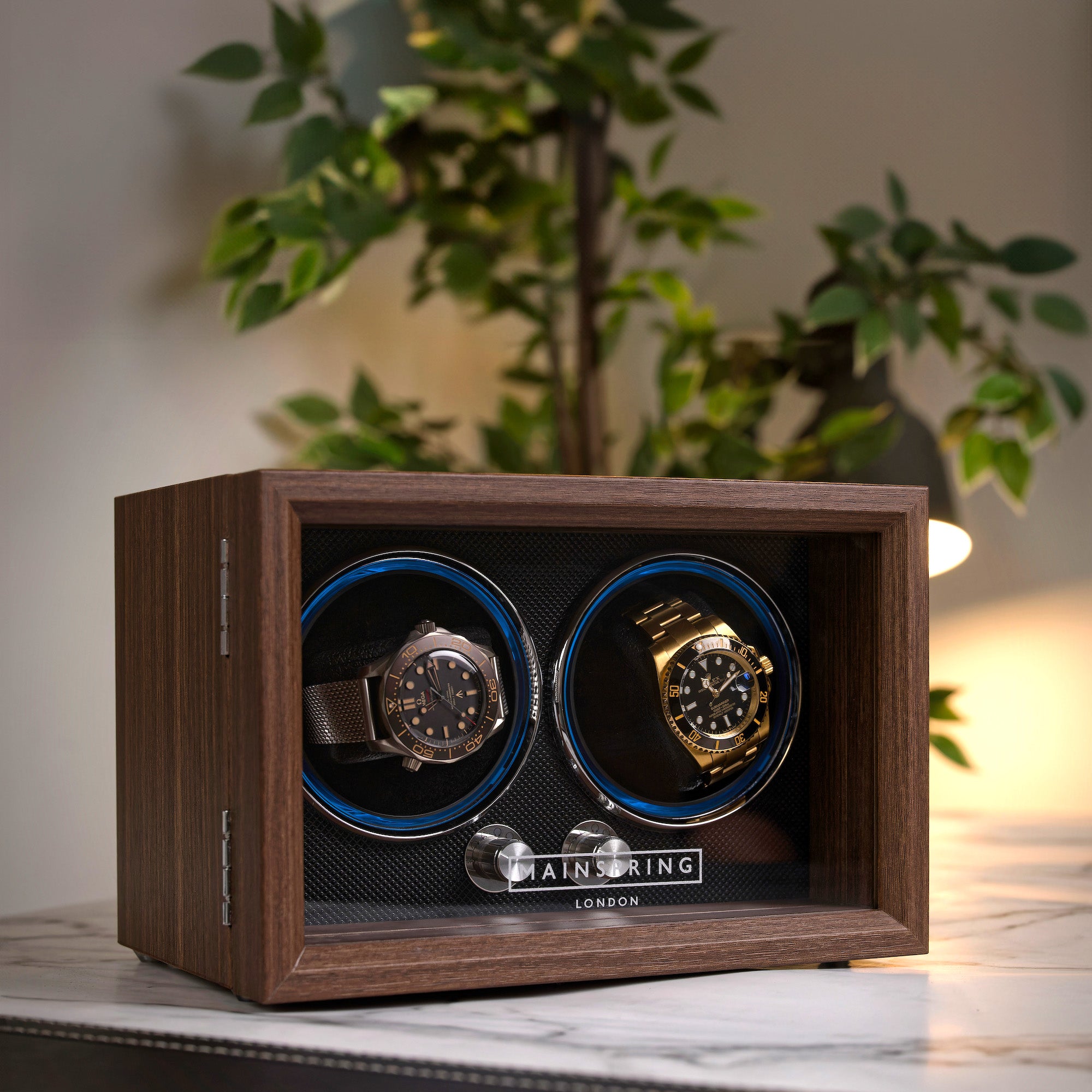 OXFORD
GUARDIAN DUAL SLOT WATCH WINDER
Stately, elegant and yet understated, this watch winder carries two of your prized timepieces simultaneously, effortlessly.
SHOP NOW